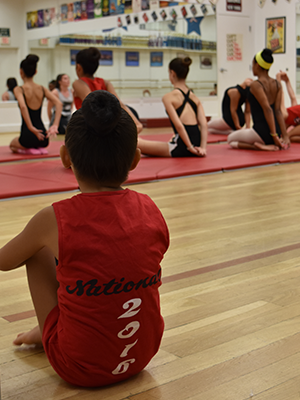 Chris Collins Dance Studio has been Building Confidence and Making Memories Since 1975.
Every dance studio has a different philosophy. At CCDS it is our mission to share the joy of the art of dance with everyone. We welcome students as young as 2 ½ through adult. We are a very family oriented studio and have a nurturing environment. We are happy to serve students from local neighborhoods as well as those who travel quite a distance to be a part of the CCDS dance family.
We consider all of our students and alumni part of our big extended dance family. In fact, to so many of our dancers, this is their second home.
Perhaps you have a new student interested in dance, or are interested in dance yourself. You may have moved to this area and have many years of dance training elsewhere. We are pleased that you are on our website and look forward to meeting you in person.
No dance studio is right for every family. However, We believe that our studio is a great place to grow up, and we are proud of the diversity within our studio We strive to educate our students with proper dance technique in a safe, fun, and positive atmosphere.
Please keep in mind, that when trying out a brand new dance studio it is very difficult to judge by only one lesson. This is particularly true of our youngest dancers. It takes at least one month to adjust to a new program
Our director is always available to discuss classes with you.
No matter what it is you are looking for, and no matter what it is you want to achieve in dance. We have just one method of measuring success…We measure success in smiles!!.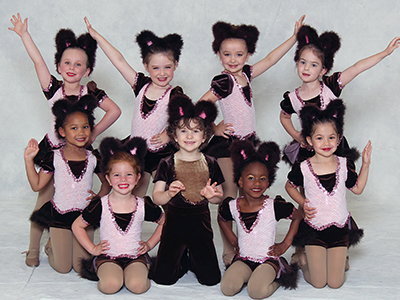 Why should I sign my preschooler up for dance?
Preschool dance teaches many skills – not just dance steps. These skills can be transferred over to school as well! Dancers learn to listen to the dance teacher and follow directions; to stand in line and to take turns. They make friends and learn to work together as a team. They learn to have fun and control their actions. They become much more in touch with their bodies through gross motor skills. They also learn that with practice, they can achieve things they never dreamed of.
From our youngest students in Creative Movement, to our students in Intro to Dance or Combo dance, all classes are geared to the age and level of the student. While there is some room for creative expression, most of the class is structured by the teacher.
We hope as the year goes on that each child grows in confidence and dance skills.